Stillwater High School


Class Of 1962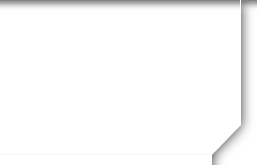 In Memory
Harold E. . H. E. Holinsworth Jr.
Obituary:
Harold E. "H.E." Holinsworth Jr.
Aug 13, 1944 - Mar 20, 2021
Harold E. "H.E." Holinsworth Jr., age 76, died Saturday,
March 20, 2021 at his home in Humboldt, Kansas. H.E.
was born August 13, 1944 in Stillwater, Oklahoma to
Harold E. and Betty L. (Kirby) Holinsworth Sr. He grew
up in the family businesses, one of which, was a
motorcycle dealership. His passion for motorcycles was
well known. He and his father took many road trips on
their bikes as members of the Stillwater Road Kings
Motorcycle Club. H.E. was known to do a little straight
track and scrambles racing. Graduating in 1962 from
Stillwater High School, he pursued a technical degree
from Okmulgee Technical College (now OSUIT) as an
auto-body technician. After finishing school, he started
in the body shop business. After some time in this work,
he went to work for Wonder Bread/ITT Continental
Baking Company which moved him around the Midwest,
settling in Humboldt, Kansas in 1973. H.E. made
lifelong friends working for Wonder Bread and found his
real passion: driving an over-the-road truck. He did this
for 20+ years, retiring from Schiber Trucking in 2012
with over one million accident-free miles while hauling
hazardous waste.

In 1960, he married Judith C. Ritter in Drumright,
Oklahoma and had two children, Cindy and Steve.
On March 25, 1995, he married Donna (Stokes) Stotler
and gained 3 daughters, Sheila, Shelly, and Ashley.
H.E. is survived by his children, Cindy Holinsworth and
Lora Hunt of Humboldt, Kansas, Steve and Barnie
Holinsworth of Ft. Myers, Florida, Sheila Sigg and
Shawn Gumfory of Iola, Kansas, Shelly and Mike Brown
of Iola, Kansas, Ashley and A.J. Reno of Humboldt,
Kansas; sisters, Yvonne and Bud Hornberger of
Stillwater, Oklahoma, Pam Roberson of Stillwater,
Oklahoma, and Daphne and Lyle Hoffman of Las
Vegas, Nevada; grandchildren, Shannon (Andrew)
Patterson, Garrett (Hannah) Brown, Dakota (Miranda)
Sigg, Reghan Sigg (Ethan Malloy), Aliza Benedict,
Lauren Holinsworth, Alivia Benedict, Paige Holinsworth,
Jaylynn Reno, and Grace Reno; five greatgrandchildren
and one on the way; numerous nieces
and nephews and friends that were like family to him.
He was preceded in death by his wife; parents; brotherin-
law, Doug Roberson; and a nephew.

A private memorial service will be held at a later date.
Memorials may be left to Wings of Warriors Cancer
Foundation of Allen County or Harry Hines Hospice and
may be left with Feuerborn Family Funeral Service or
mailed to 1883 U.S. Highway 54, Iola, Kansas 66749.

Condolences for the family may be left online at Feuerborn Family Funeral Service or mailed to 1883 U.S. Highway 54, Iola, Kansas 66749.