Stillwater High School


Class Of 1962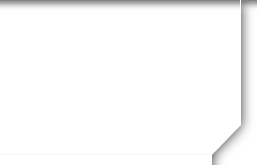 In Memory
Cassandra (Sandy) McCory VIEW PROFILE
TO MY TWIN SISTER
CASSANDRA MCCORY
OCTOBER 26, 1944 – OCTOBER 8, 2012
FROM
VAN MCCORY
Cassandra S. McCory's spirit left her body peacefully on October 8, 2012 at Houston Hospice, located in the Texas Medical Center, at the former residential estate of early day Houston mayor, Oscar Fitzallen Holcombe.
Upon entering hospice on September 15 directly from the M.D. Anderson Cancer Center hospital at Houston, TX, I believe Cassandra intended to "go home" on or near our October 26 birthday. And, so, she did.
Through the M.D. Anderson Cancer Center and Houston Hospice, Cassandra willed her body to cancer research at UTHealth Medical School. For that reason, there will not be a funeral or burial service. Plans are pending for a private memorial service.
I have never known a time on this earth without my twin sister. Cassandra leaves a terrible blank behind her and I have a horrid lonely feeling knowing that she is gone. I am caught unprepared by the extent of the grief and sadness I am experiencing by this loss of one so close to me.
Cassandra was a commercial artist by profession – a photographic retouching specialist, as well as a leading airbrush artist. One of the country's few remaining artists who did portraiture restorative work by hand. "As with any art form," she would say, "it is essential to master technique before it's possible to be an artist." "Good technique is essential – but it's only good when it's invisible." Cassandra was considered one of the finest transparency retouchers in the country.
I never knew my sister to have made a condemning attack upon anyone. Cassandra demonstrated, by her caring attitude and actions towards others, the very meaning of non-judgmental, unconditional love! Cassandra would defend anyone in trouble and help anyone in need, no matter what the economy to herself and her own resources!
We define our identity by what we love. We say, "These are the people I love to be amongst", "this is the place I love", etc. Identity is rooted in things like that. Cassandra had a kind of passion to be with her community of extended family. She loved them and they loved her back.
Following nearly twenty years of medical struggles with cancer, Cassandra has now – finally, entered the realm of Spirit Life, leaving behind the agonies that inherently have always plagued the body and flesh of all humankind. Her Soul is finally at rest and she leaves us all with the loving memories of her gifted Self that is now Spirit. She is free at last to enjoy Nirvana, in blissful eternity. Now, she is home!
Who was Cassandra McCory? If I am at my most honest here, the greatest honor of my life has been to get close enough to know [the person] – who was my twin sister. People say to me, "Van, you are the brother everyone should have," "to leave your home in California and move to Houston to help your sister through her illness." I tell them now; they have the whole thing the wrong way round!
I am grateful to the staff at Houston Hospice for the comfort they provided to my sister, and, for the care Cassandra received at the M. D. Anderson Cancer Center over the years.
I want to thank our many relatives, friends, and extended family members from across the country for their kindest of condolences and their expressions of what Cassandra meant to them. My thanks also, to our cousin Amy Backlas for her help to Cassandra, to the end. Amy was with me, in the hours immediately following Cassandra's passing.
Finally, I want to thank the Diana Foundation of Houston, TX. Cassandra first became associated with this nationally recognized philanthropic organization four decades ago, donating her time and talent providing makeup artistry to stage actors; choir and chorus show dancers for the annual Diana Awards presentation events. Cassandra loved being a 'Diana' and was herself presented with various awards over the years.
Memorial tax-deductible donations may be made to The Diana Foundation, [a 501 (c) (3) not-for-profit organization], PO Box 66523, Houston, TX 77266-6523.
Thank you, dear sister, for the life we have shared. I love you still . . . VAN MCCORY.
Click here to see Cassandra (Sandy)'s last Profile entry.