Stillwater High School


Class Of 1962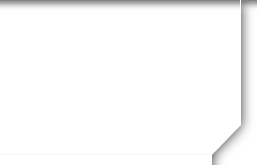 In Memory
Stephen C. Mills VIEW PROFILE
Comments made at Stephen's service
ON BEHALF OF STEPHEN'S FAMILY, HIS SISTER MARY SU FORSMAN, HER HUSBAND DOUG AND THEIR SONS KEVIN AND JON AND THEIR FAMILIES AND MY FAMILY, MY SISTER DEBBIE ROBERTSON, HER HUSBAND CARL AND THEIR SONS BRANT AND STRETT AND THEIR FAMILIES, AND MYSELF THANK YOU FOR BEING HERE TODAY AS WE CELEBRATE THE LIFE OF STEPHEN MILLS.
I WOULD ALSO LIKE TO EXTEND MY PERSONAL THANK YOU TO BOTH HOSPICE AND HOMECARE OF RENO COUNTY FOR THE SERVICES AND SUPPORT THEY PROVIDED TO BOTH STEPHEN AND ME AND TO STEPHEN'S PERSONAL CAREGIVERS SANDY AND PAM FOR THE TIME AND ATTENTION THEY GAVE HIM OVER THE PAST YEAR AND A HALF.
IN OCTOBER OF 2020, WE FINALLY RECEIVED AN ACCURATE DIAGNOSIS - PROGRESSIVE
SUPRANUCLEAR PALSY, A RARE AND RELATIVELY UNKNOWN NEUROLOGICAL CONDITION.
THE GOOD NEWS WAS WE FINALLY HAD A NAME FOR THE CHANGES WE HAD BEEN
NOTICING IN STEVE. THE BAD NEWS WAS IT WAS PROGRESSIVE AND THERE WERE NO
MEDICATIONS OR TREATMENTS FOR THE CONDITION.
THUS BEGAN A JOURNEY THAT WOULD REACH ITS CONCLUSION ON THURSDAY JANAURY 20TH, 2022.
ELEANOR ROOSEVELT ONCE SAID "THE PURPOSE OF LIFE IS TO LIVE IT, TO TASTE EXPERIENCE TO THE UTMOST, TO REACH OUT EAGERLY AND WITHOUT FEAR FOR NEWER AND RICHER EXPERIENCES.
STEPHEN CURRIE MILLS WAS BORN ON AUGUST 1ST, 1944 IN GUTHRIE, OKLAHOMA TO ROBERT AND MARCELLA MILLS. ABOUT TWO AND A HALF YEARS LATER, SISTER MARY SU WAS WELCOMED TO THE FAMILY.
NOW WHEREAS GROWING -UP, I VACILLATED BETWEEN WANTING TO BE AN ASTRONAUT, A FIREMAN OR A COWBOY, STEPHEN KNEW FROM AN EARLY AGE EXACTLY WHAT HE WANTED TO BE WHEN HE GREW UP – A DOCTOR - AND HE SET HIS SIGHTS ON ACHIEVING THAT GOAL.
GRADUATION FROM STILLWATER HIGH SCHOOL LEAD TO OKLAHOMA STATE UNIVERSITY AND FROM THERE TO OU SCHOOL OF MEDICINE FOLLOWED BY 10 YEARS OF SERVICE AS A NAVY DOCTOR. HIS DUTY STATIONS INCLUDED SAN DIEGO NAVAL HOSPITAL, OKINAWA NAVY HOSPITAL, RHODE ISLAND NAVY HOSPTIAL AS WELL AS TOURS OF DUTY ON BOARD TWO NUCLEAR SUBMARINES. AFTER LEAVING THE NAVY, STEVE ACCEPTED A POSITION AS RADIOLOGIST AT CLINTON HOSPITAL IN CLINTON, OKLAHOMA.
AROUND THIS SAME TIME, A YOUNG MAN HAD FINALLY GRADUATED FROM THE UNIVERSITY OF ARKANSAS WITH HIS DEGREE IN THEATRE ARTS AND WONDERED – OK NOW WHAT?
HIS SISTER'S HUSBAND HAD RECENTLY ACCEPTED A POSITION WITH A COMPANY AND ASKED THE YOUNG MAN IF HE WANTED TO JOIN THEM AND THEIR YOUNG FAMILY IN RELOCATING TO A SMALL TOWN IN WESTERN OKLAHOMA.
SAYING "YES" WAS PROBABLY THE WISEST DECISION THE YOUNG MAN EVER MADE.
CLINTON, OKLAHOMA WAS NOT QUITE THE END OF THE WORLD, BUT AS FAR AS I WAS CONCERNED, YOU COULD SEE IT FROM THERE. BUT SOON A LIFE CHANGING EVENT WOULD OCCUR WHEN I WAS INVITED BY THE DIRECTOR OF THE LOCAL COMMUNITY THEATRE TO JOIN THE CAST OF THEIR NEXT PRODUCTION THE MUSICAL "HELLO DOLLY". IT WAS THERE THAT I MET ANOTHER DANCING WAITER IN THE CAST BY THE NAME OF STEPHEN MILLS. THIS WOULD BE THE START OF A FRIENDSHIP AND PARTERSHIP THAT WOULD LAST ALMOST 40 YEARS.
AFTER SOME TIME IN CLINTON A MOVE WAS MADE TO OKLAHOMA CITY. IT WAS DURING THIS TIME THAT A HEADHUNTER CONTACTED STEPHEN TO SEE IF HE WAS INTERESTED IN INTERVIEWING FOR A RADIOLOGY POSITION WITH A MULTI SPECIALITY PRACTICE LOCATED IN HUTCHINSON, KANSAS NAMED THE MEDICAL CENTER. STEPHEN WAS OFFERED AND ACCEPTED THE POSITION AND WAS THE MEDICAL CENTER'S RADIOLOGIST FOR OVER 25 YEARS UNTIL HIS RETIREMENT.
THIS TIME WAS ALSO THE START OF LIVING IN A SPECIAL PLACE CALLED HUTCHINSON, KANSAS.
ACTING IN AND DIRECTING PLAYS WITH THE HUTCHINSON THEATRE GUILD, SHOWS AT THE FOX THEATRE, THE KANSAS STATE FAIR, DINNERS AT OUR BELOVED TOWN CLUB, FOLLIES SHOWS AT MEMORIAL HALL, FIRST PRESBYTERIAN CHURCH CHANCEL CHOIR AND HANDBELL CHOIR AND FRIENDS - MANY MANY - DEAR FRIENDS.
AND OF COURSE, THE TRAVEL – ASIA, SCANDINAVIA, AUSTRALIA, EGYPT, BULGARIA, THE GALAPAGOS ISLANDS, ANTARCTIA, EASTER ISLAND, ST. PETERSBURG, 12 TRANSATLANTIC CROSSINGS BY SHIP AND THAT JUST BARELY SCRATCHES THE SURFACE.
BUT THE TIMES I MOST TREASURE NOW ARE THE MEMORIES OF QUIET TIMES JUST SITTING IN OUR BACKYARD ON A NICE SUMMER EVENING WITH A GLASS OF WINE, LISTENING TO MUSIC, CATS AT OUR FEET, STEVE USUALLY THUMBING THRU A TRAVEL MAGAZINE AND I READING A BOOK.
THERE CAME A TIME WHEN STEVE'S CONDITION MADE IT DIFFICULT FOR HIM TO STEP OUT OF THE BATHTUB AFTER HIS SHOWER. HE WAS UNSTEADY AND UNSURE OF HIMSELF.
I WOULD ALWAYS TAKE HIS HAND AND SAY "WHEN YOU ARE READY – JUST STEP ON OVER – DON'T WORRY – I'VE GOT YOU".
ONE DAY THE MEANING OF THOSE WORDS HIT ME. THAT ONE DAY IT WOULD ANOTHER SAYING THOSE WORDS TO HIM. THAT IT WOULD BE JESUS CHRIST SAYING TO HIM " STEPHEN WHEN YOU ARE READY – JUST STEP ON OVER – DON'T WORRY – I'VE GOT YOU."
AND EVEN THOUGH I AM VERY SAD THAT STEPHEN IS NO LONGER HERE, I REJOICE THAT HE IS NOW SAFELY IN GOD'S LOVING ARMS.
THE PURPOSE OF LIFE IS TO LIVE IT, TO TASTE EXPERIENCE TO THE UTMOST, TO REACH OUT EAGERLY AND WITHOUT FEAR FOR NEWER AND RICHER EXPERIENCES.
THAT WAS THE LIFE OF STEPHEN MILLS.
THANK YOU.
Click here to see Stephen C.'s last Profile entry.