Stillwater High School


Class Of 1962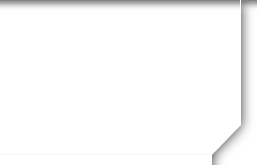 In Memory
Kenneth Nasworthy
Kenneth (Ken) Martin Nasworthy passed away at his home in Stillwater on Friday, February 25th after a courageous battle with cancer. He was born in Tulsa, OK on May 6, 1944, to Doris Marie and Elmer Aaron (Jack) Nasworthy.
Ken or Naz (his nickname) is survived by his wife of 56 years, Glenda Sims Nasworthy; 2 sons, Scott Aaron Nasworthy, Salt Lake City, UT and Jack Martin Nasworthy (Marie) Gig Harbor, WA; 3 grandchildren and 4 step grandsons. He is also survived by his brother, Jack Edward Nasworthy, Stillwater; and a sister, Jill Marie Nasworthy from Washington State; a niece and several nephews. He was preceded in death by his mother and father.
Ken grew up in the Stillwater area but during the summer months of his early childhood enjoyed life on the carnival traveling throughout the U.S. with his family promoting his dad who was a professional wrestler. Ken graduated from CE Donart High School in 1962, attended OSU and was a member of the Sigma Nu Fraternity. Ken enlisted in the U.S. Army Special Forces (Green Beret) and was a Paratrooper and Medic. His life-long profession was in the security/guard/investigation business. Ken was the youngest Regional Manager in Pinkerton's 100-year history. He worked for several of the most prominent security companies in the nation, which took him and his family to various Oklahoma locations, Texas, California and Washington state. His last position in a management capacity was that of President of Puget Sound Security, Inc., in Bellevue, WA. Ken and his wife recently returned to the Stillwater area.
Ken had a dry sense of humor, was the trivia champion of his family, always happy, enjoyed life, loved being around his family, and was generous to a fault. He will be dearly missed by his family and friends. There will be no service at Ken's request. Condolences may be sent to the family via an online guestbook at www.dightonmarler.com or to his family at 3020 E 6th Ave., #411, Stillwater, OK 74074.